Brand Instigator, AKA 16-yr-old Olympic skateboarder Bombette Martin, is paving the way for a shinier future in and out of skateparks. And her highly anticipated debut P448 collection is right on target.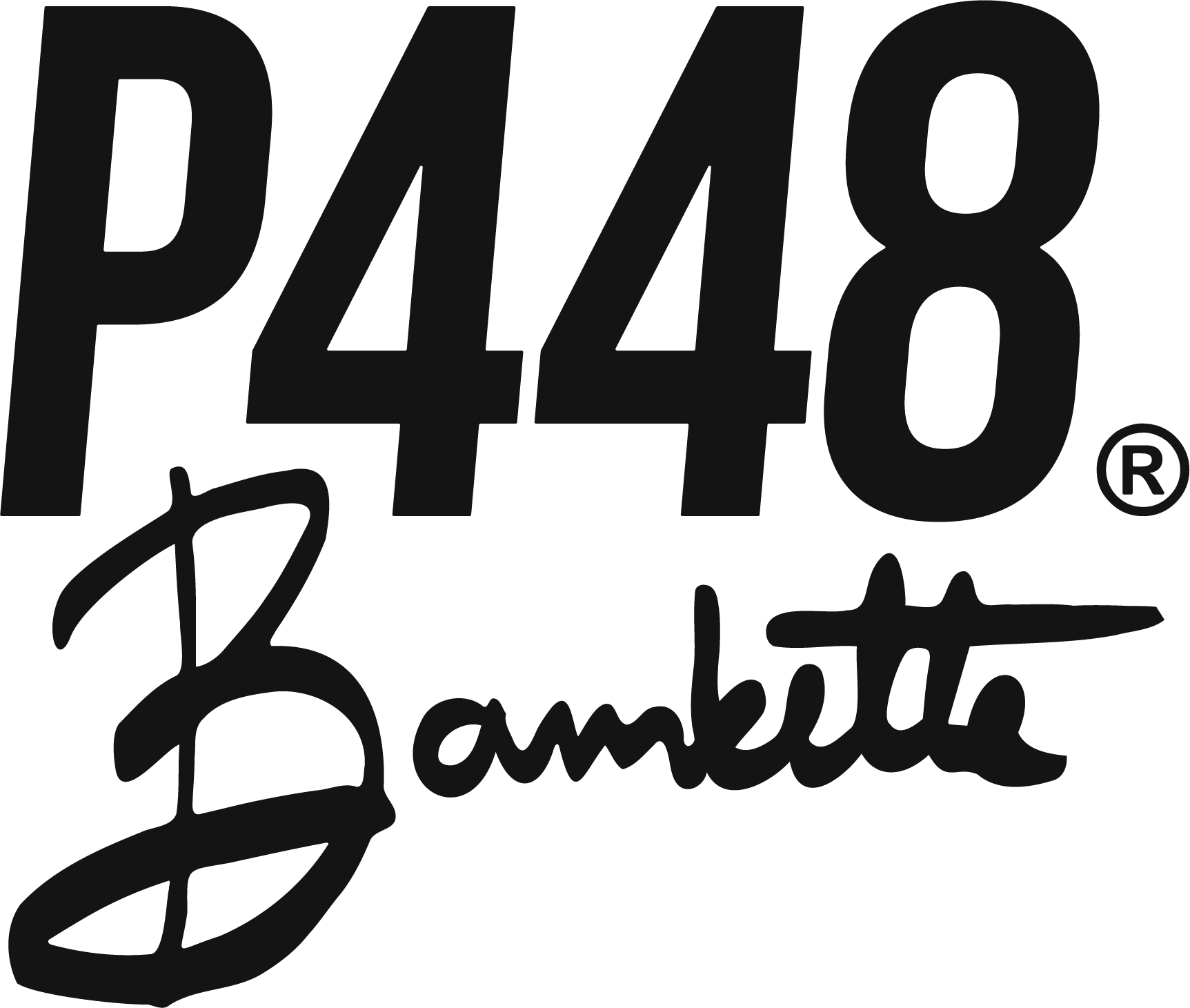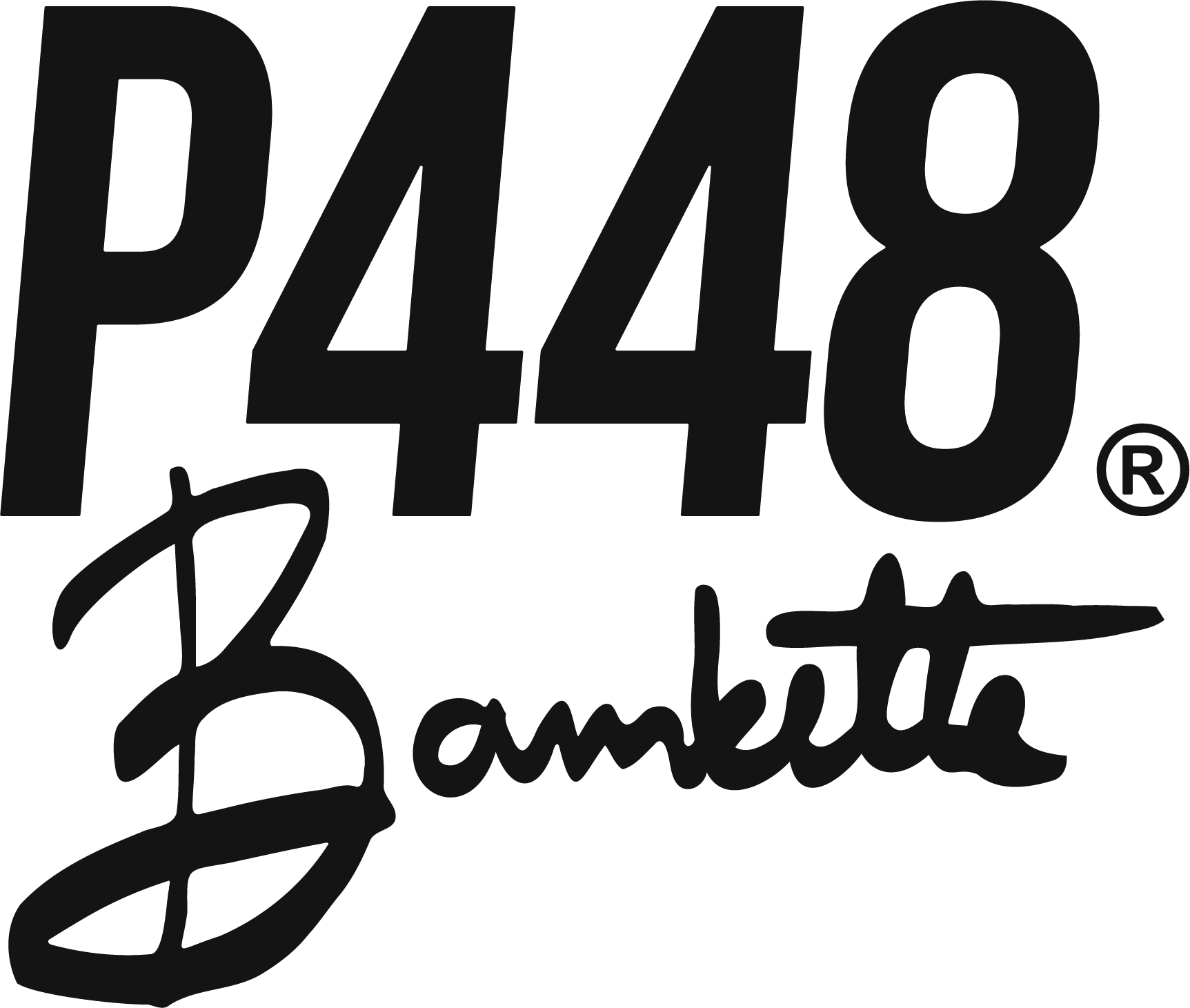 "The same molds have been circling around for far too long now. I want athletes to feel luxurious and stylish."
FROM SKATE PARK TO STYLE SPOTLIGHT
THE FOUR STYLES IN BOMBETTE'S COLLECTION MIX UP HER FAVORITE HUES AND FEATURE AN ORIGINAL SMILEY FACE DECAL SHE CREATED, REMOVABLE FLAG ORNAMENTS NODDING TO HER DUAL-COUNTRY HERITAGE, PLUS HIDDEN CRYPTIC MESSAGES WITHIN EVERY PAIR DECODABLE ONLY BY SHE OR PEOPLE CLOSE TO HER (GO ON, GIVE IT A TRY.).
Bombette shares which of the latest P448 styles make her heart do little kickflips.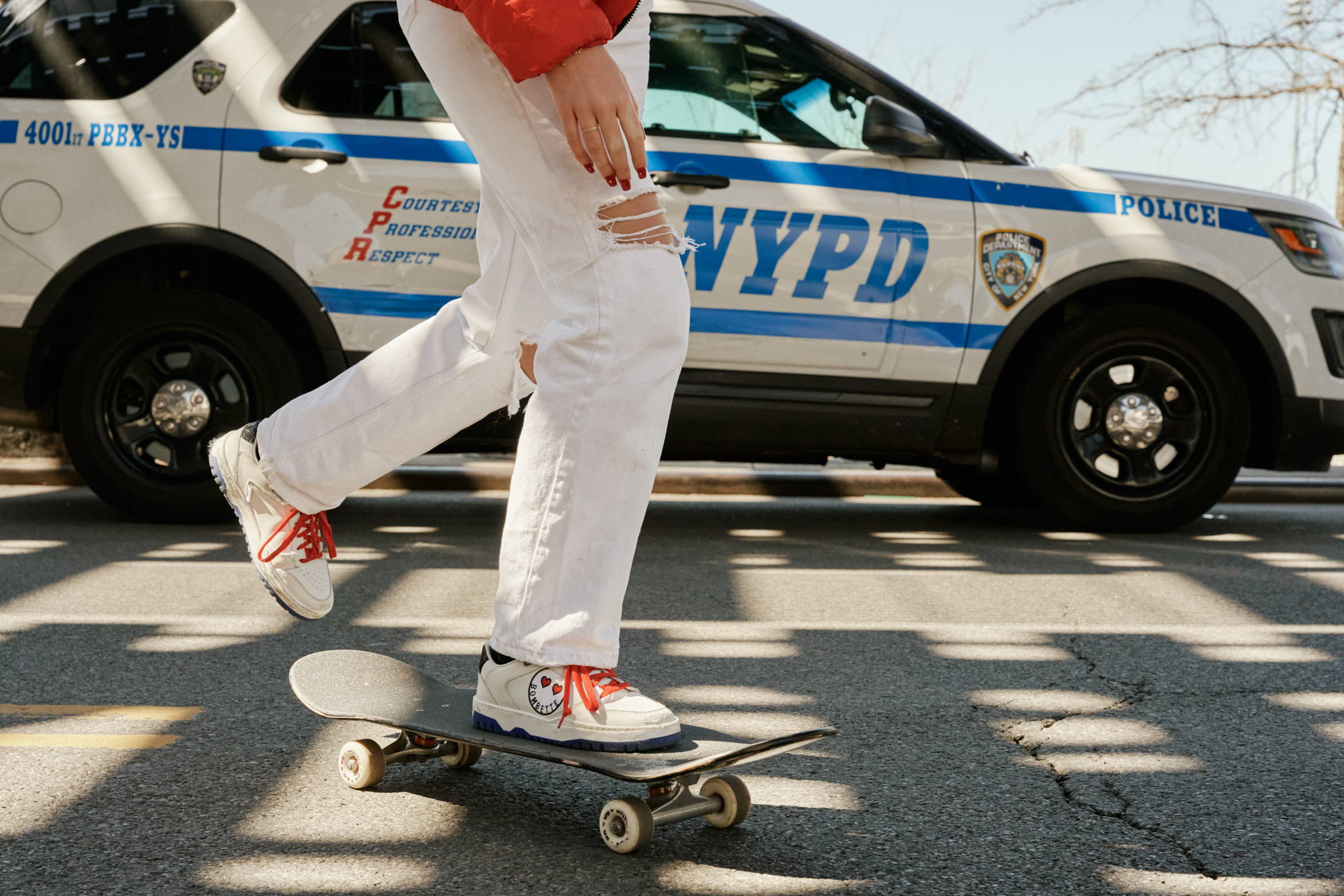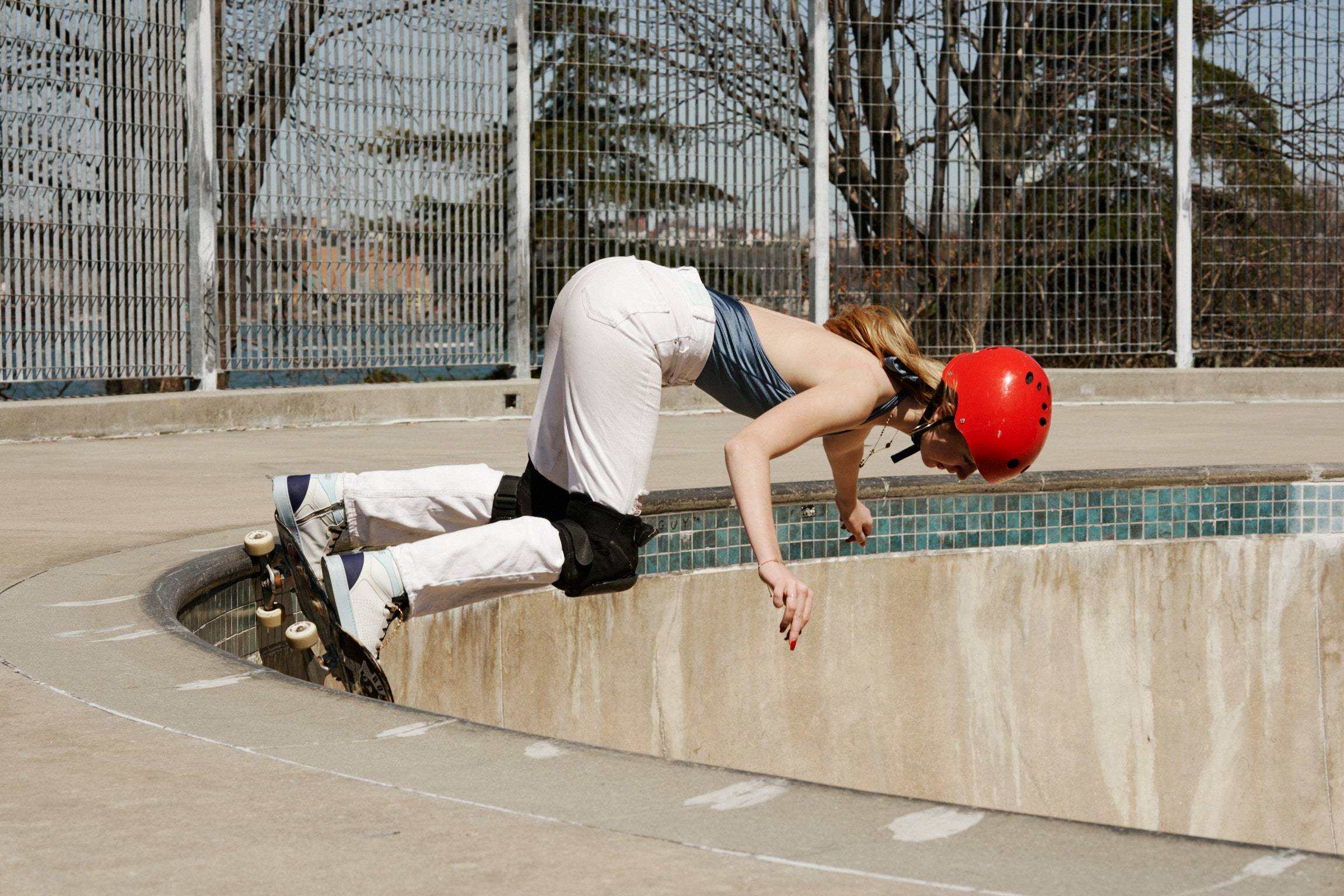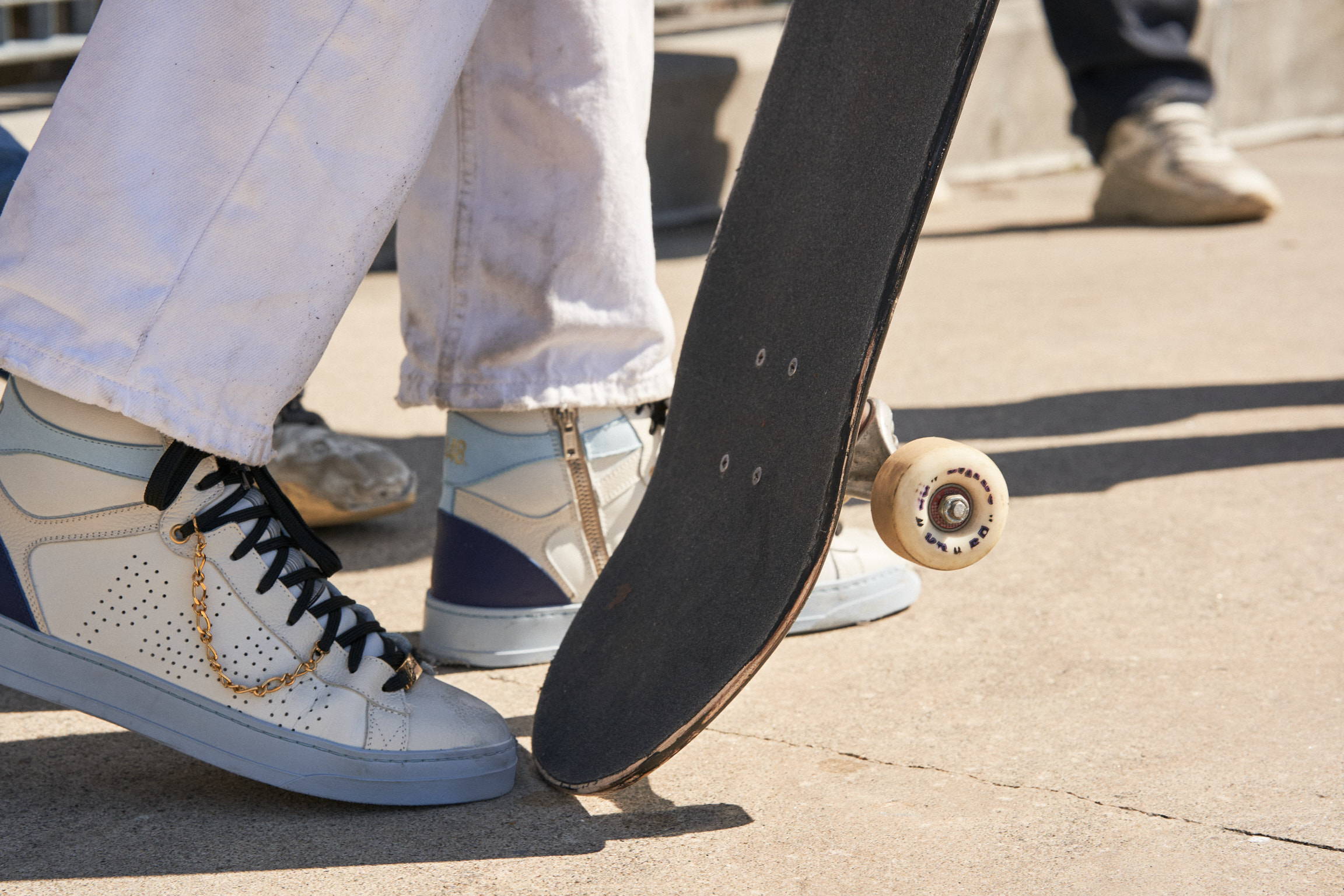 "I hope my collaboration with P448 brings a new light to a skateboarder's, and an individual's view on fashion."
More styles are coming this fall.
Sign up to get notified about the next drop.